Making Your Home Truly Outstanding
For 30 years, ID Interiors has turned its talent to projects big and small in and around Aspen and the Roaring Fork Valley. From spacious luxury residences to intimate cottages, every interior project is approached with enthusiasm, professionalism, and skill.
ID Interiors is committed to providing the highest caliber of interior design service to our clients who wish to make their homes truly outstanding.
Let us show you what we can do for your home.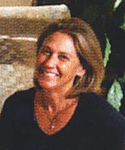 Kristin Jensen


Owner and Principal
Interior Design and Space Planning
ID Interiors is a locally owned design firm established in 1989. We maintain an intimacy with our clientele so that we may best complete the job in a professional manner to achieve an end result which will satisfy all needs.
We are a partnership with a combined design experience of over 40 years. We have been classically trained in interior design and space planning and have a sound knowledge of materials. Our resources are extensive and we can work with any style that you have in mind. All finishes, furnishings, artwork, and accessories are a compilation of years of gathering contacts and adding to our library so that you have much to choose from.
Working closely with architects is our approach to overseeing a project from start to finish. We will keep our clients apprised of the process during the course of the project with scheduling and budget updates. Our portfolio includes commercial and residential projects, both large and small.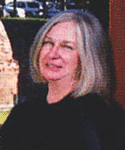 Michaele Dunsdon


Owner and Principal